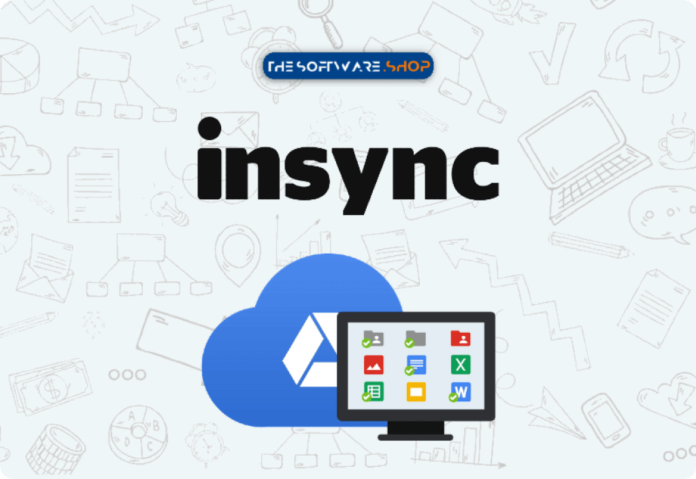 Insync Review – Insync is basically a rich Google Drive client which operates on Windows, Mac and Linux. It gives you the ability to easily sync and manage Google Drive files involving multiple accounts and also automatically converts them to Microsoft Office or Open Document.
This without a doubt makes the insync software perhaps the best Google Drive desktop client available today in the world.
Insync has also been known to be the best desktop Linux, so many users have confirmed the effectiveness of the Google Drive access using the insync platform.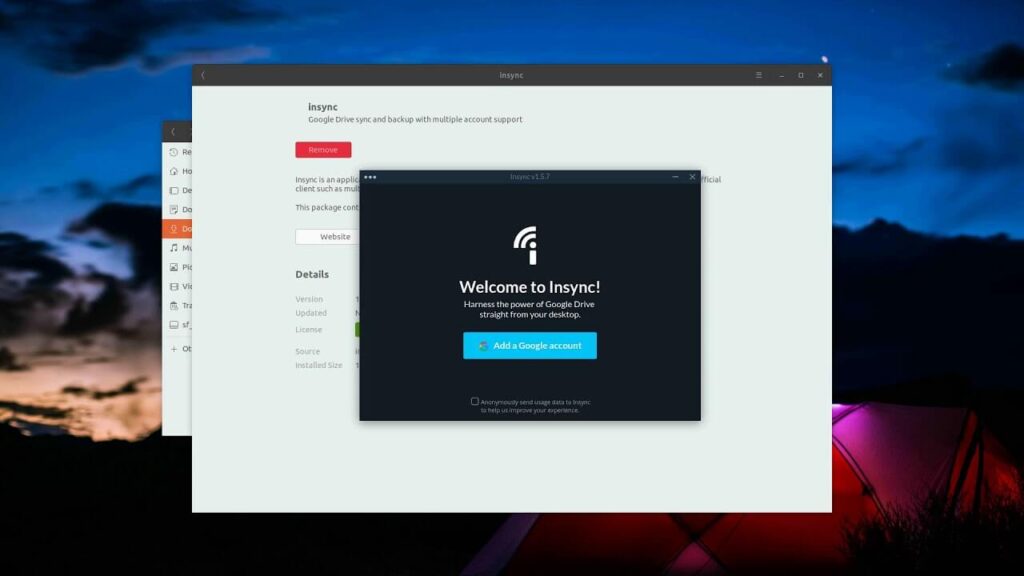 The Pros of Insync [Insync Review]
You have the ability to add multiple accounts to sync.
You can sync folders anywhere.
Having the ability too convert Google Docs to Microsoft Office or Open Document for local editing.
The insync software can be used on Windows, Mac and Linux.
The Cons of Insync [Insync Review]
It can take you some time looking for the options.
You have to confirm your work before clicking the sync button carefully.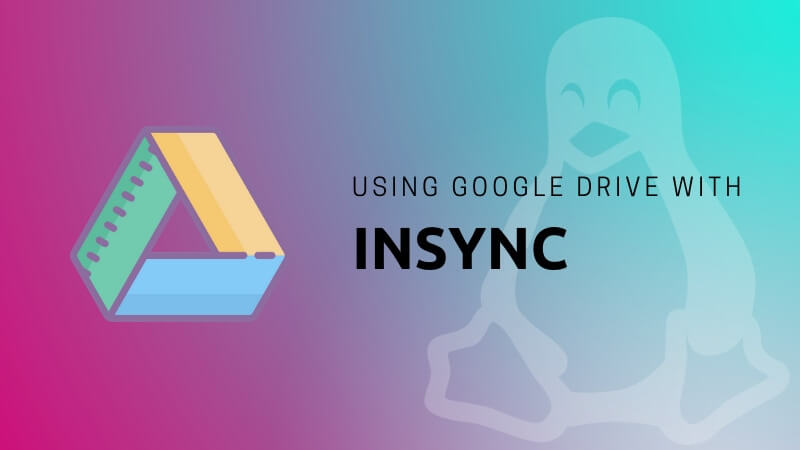 What I really like about the Insync Software [Insync Review]
It is clear that Google Drive is a good cloud storage system, I make use of it everyday, but I really weak part of the Google Drive is the Desktop client, which many of you will agree with me…
Insync is here to better your life better and sync your files in a much better way. This insync desktop client gives you so many valid reasons to make that switch from using Google Drive desktop client to using this Insync desktop client.
One of the amazing features of using the Insync over the Google Drive app is the fact that you can have multiple accounts associated to the app. For so long I have heard that you can have multiple Google Drive accounts which can be associated to your Backup and Sync app, but till now I have not been able to get that done. But using the Insync client, it makes everything very easy, when you want to add so many Google Drive accounts and Strat syncing your files. There is no need to do any hack especially if you are not really a technical guru or specialist. You just simply add other accounts and allow them to start syncing.
Insync also has the ability to sync any file or folder from anywhere on your computer. This can be called a little thing, but when compared to using Google Drive, you will notice that Google Drive will cause you so much work. Using the Insync desktop client you get more than just a Google Drive app. There is no doubt about that and will certainly make your use of Google Drive more comfortable and convenient.
If you usually sync documents created with Google Drive, like for instance – word processing documents, spreadsheets and presentations to your computer you might have noticed it is a pointless task, because there is no way you can open those documents on your desktop without converting them to a desktop format, maybe a Microsoft Office format or into an Open Document format. But with the insync clients app you can easily perform that conversion to either a Microsoft Office or Open Document formats.
Another important feature about the insync is the ability to create backups for your files to either a local or cloud based backup space, but most preferably both because you just might not know what can happen. This gives you an advantage because if your Google account get locked out, you still have access to your documents. This is very valuable and is worth every single penny you might have to pay.
Insync has the ability to run on Windows, Mac and Linux. There is no surprise that it runs on Windows and Mac, but having that added advantage to have a rich GUI Linux based desktop client for Google Drive is really exceptional.
You should know that the Linux client is also rich as the Windows and Mac clients, this makes the lInux users not forgotten at all.
If your making use of the Linux or Open source, you will definitely need to use Insync hence it is mainly the proprietary. This has given so many people who use Linux based laptop and sync several files in the offline mode, and can also use it in the Open Document format. This will make working offline with Google Docs as easy as possible and also very effective.
What I do not like [Insync Review]
At this point we just have to include it for everyone to see 'the not so cool part' of Insync. But with having so many positive remarks and feedbacks about the Insync current version, there is little to nothing wrong about this software.
You might just find it difficult to locate some options buttons, but with patience you will see all you need because it is all available there.
Also be careful when syncing your files, make sure you indicate for selective syncing or total syncing of all files so you do not create extra work for yourself.
Here are different Customer Reviews from so many Users
Kimberly from Forte Family Practice
Company Size: 51-200 employees
Industry: Medical Practice
"Very Impressive System
So far, we are only not even a month into the system and have been able to not buy 10 cases of paper a week. Yep, were were paper charts, Doctor never did EMR. She loves it. Billing is getting a handle on the mountains of EOB's and the Meaningful Use reporting required by ACO's and Medicare, have eased several persons jobs where they have been able to take a vacation.
Pros of using Insync software [Insync Review]
Wow! When a chosen group of 4 personnel decided to switch systems, I was in the forefront of finding exactly the right system for our practice. We had outgrown our old system. I chose 5 companies, InSync was the 4th to be viewed. The sounds coming from the office after viewing the system, told it all. We found OUR system. Since all systems with them are not alike, that made it all that more special. Everything was thought of in designing this program from the colors being all happy and when our logo was already on the system, all I could say was "SOLD". Integration was very good, I had transferred systems 4 times before and I was nervous because this was the largest I every had to oversee. They made it seamless. I was the only one to learn the system, per the owner of the company, so as to not have way too many minds explaining what they all needed. I had a good idea of how this company runs and was to design it accordingly. [SENSITIVE CONTENT HIDDEN], my Implementation and Training Specialist, was unbelieveable. She had so much patience and never minded going over and over things until I understood. When I felt we were ready, we presented it to Doctor. There were tears in her eyes as she was so happy with HER system. Built completely with her in mind and the other 85 other staff members. This systems has and will continue to allow us to take this company to new heights. We added a new office already. Thank you, INSYNC!
Cons of insyn software
I least like that it is fun. You actually want to keep working, or playing, as we call it. Hard to shut it off. One showing of the system by [SENSITIVE CONTENT HIDDEN] and you are sold. [SENSITIVE CONTENT HIDDEN] will call you just to chat…. All fun people. The in house people were amazing. I just realized, there is no CONS….
Reasons for Choosing InSync Healthcare Solutions
1st obvious is the price. 2nd was the ease of use. 3rd was the fun of using it." [Source – Softwareadvice.com]

Kelly from High Country Behavioral Health
Company Size: 51-200 employees
Industry: Health, Wellness and Fitness
"Outstanding Development and Implementation
The different stages I have been in with InSync has far exceeded my expectations. The team I have worked with from [SENSITIVE CONTENT HIDDEN] everyone has been not just patient and kind, but knowledgeable and helpful. The customer service alone would keep me with InSync, but the actual product is easy for all of our different types of workers from the more technologically hesitant to those who are more fluent in different EHRs. I was hesitant to change EHRs because I know how extensive the transition can be but I have to say it has gone much much better than I would have ever thought!
Pros of using Insync software
I have had to change systems before just a few years ago and the development and implementation team we worked with for InSync was beyond phenomenal. Not just knowledgeable but really eager to make the system work for us instead of just getting it implemented. We had some big changes for our organization in the middle of it and the InSync team came to us with not just a ton of positivity but with solutions and suggestions to our concerns. Phenomenal team.
Cons of Insync software
I am currently at a point where I am finding very little that I dislike about the program. There is always the minor hiccup here and there finding things we thought we created right but needing to adjust and that really just comes with any system.
Reasons for Choosing InSync Healthcare Solutions
Pricing obviously is always key for a smaller non-profit organization. The ease of the system, it is intuitive and is an every flowing system, not waiting for more builds to be stacked on top of each other to work. The hope for faster response times on problems with the system and also the ability to use the system easily on any browser, the client portal and the overall team we were dealing with." [Source – Softwareadvice.com]

Lindsay from Psychology and Counseling Center of Cartersville, PC
Company Size: 2-10 employees
Industry: Mental Health Care
"Psychology and Counseling Center – Insync Review: Billing and Scheduling
While the beginning parts were rocky, overall, our office is very happy with the program. We have seen an improvement in workflow as well as in revenue.
Pros of using Insync software
The product makes workflow easy and provides accurate information for the user quickly and clearly. There are a lot of little things that Insync's product provides that make it easier to function. Billing: Having a large billing team is wonderful. The billing team is able to get claims out quickly and properly. Communication: The communication between IT, service, and billing department and the client is outstanding. It enables our office to troubleshoot small and large issues in a timely manner and creates a more smooth and profitable outcome for our business and providers.
Cons of Insync software
The initial learning curve with the product was extremely difficult. We had great assistance from the onboarding team; however, due to all of the 'bells and whistles" it made it quite difficult to learn. Eligibility: Our office pays for Eligibility which is great because it shows us real time if the patient's insurance is active. Unfortunately, benefits for mental health are not shown on this portal. It would be wonderful if our office and other mental health offices had access to this information as it would save hours of time for the office as we still have to verify benefits for new patients who come in and existing patients who have insurance changes.
Reasons for Choosing InSync Healthcare Solutions
It provided the services that our office required to run effectively and efficiently. Customer service was and still is great." [Source – Softwareadvice.com]

Final Thoughts on the Insync Software
It is so clear that the Insync software is of great benefits to everyone, irrespective of your field. This software will provide you with detailed platform to perform your task or duty easily and in a more comfortable way.
Using the insync desktop client, you get a solid and string feature rich Google Drive for users on Windows, Mac and Linux. Having the ability to sync so m any folders at the same time, anywhere in your desktop and convert them to Google Document then to Microsoft Office or Open Document, simply makes the Insync a better and great client use for your Google Drive Account.
With the easy to use platform you will not have any problem putting your work together and saving it for reference purposes.